Interview Anna Kay
Last Winter has been the breakthrough season for Anna Kay. Her 8th place in the overall World Cup standings proved her cosistency and her 3th place at the worldchampionshps showed that she can also prepare herself for the big moments. The 21 years old rider from the Starcasino Team is part of a new strong generation of British riders that got into cyclocross in recent years. How did she experience the last season and how she's looking forward to the upcoming Winter? Let's talk to the rider herself and prepare already for an exciting Winter full of grass and mud again.


The cyclocross season is getting closer, how are you preparing for it now?
SInce my break after the CX season I've had a really good build of training. Last year I had a knee injury in April/May which hindered my pre season training quite alot. However this year I've been able to my first full Endurance block March/April, and then built in a lot of specific strength/power work along with gym sessions. Now, with it still being unsure of how late the season will be pushed back, I am still incorporating alot of longer/strength and power based efforts but also building in some top end stuff like Cyclocross specific efforts. And just having finished a training block in Belgium and tested out our new Specialized Starcasino bikes, i can now start to build in some technical work on the CX bike!


What did you learn from last season?
I learned ALOT! I learned more about how to actually race, previously I would just be racing for 20th and its very different to be racing in the middle of the field as it is to actually being in the race or fighting for a podium. There is still a lot i think i need to learn regarding race tactics but I'm sure with more experience it will come. I also learned how to bunny hop hurdles last year which was pretty cool, and also that having confidence in your ability really helps.


How do you prepare yourself on the race day itself? How do you plan your race day?
On race day I like to do a lap of the course even if I've done a lap the day before or in the week because the conditions can always change with the weather. The team make it easy for me with having the bus i can just get on a change and bikes always ready for when i need them. Usually I'd get there 10ish do a lap or 2, come back to the bus to get changed and eat a pre race meal. Usually after that i find i like to do a little walk just to keep my legs active, maybe to the side of the course to look at the conditions or too say good luck to my boyfriend before his race! I would get on the turbo 50-45 minutes before, warm up for 20/25 mins and quickly change base layer and shoot over to the start line 15-10 mins before. - one thing i learned from last year is to always wear more layers then you think you need because its not great being cold while your on the start line!


Do you prefer to do your warming up with or without music and what is your favourite kind of music?
I always like to listen to music because i feel like i can be in my own little world and really focus. I started the season listening to quite upbeat and pop music (I also like reggae because its what me and my dad used to listen to before our first ever mtb races when i was little!). But i found towards the end of the season i needed slower calming music as this helped combat my nerves a little bit. I also find listening to songs that bring back happy memories are good to listen to because it makes you come out of that race bubble a little bit which helped nerves too.


What are your ambitions for the upcoming season?
I think just to build on my season last year would be great. I had such a stand out year for me last year and so I know it will be hard to make such big improvements year on year but because of how much i learned last year i feel i can bring that to my racing next year, and I've had such a positive training block throughout lockdown, this should give me the confidence i need to make another step forward. A big goal of mine will be the World Cup series, and National Champs. I think this season will be very exciting in the U23 series as we are all pretty close together so the u23 euros and worlds i think will be very exciting races to race!


You're part of a new golden generation British cyclocross racers. Is cyclocross getting more popular in the UK or what brings so much British talent into the sport now?
Yes cyclocross is so popular in the UK right now. I think because British Cycling has a real focus on youth racing and cycling clubs, young kids can develop through these clubs and learn the basic skills, so often young riders have really high technical abilities because of the clubs they have come through. I think also with the likes of Helen and Nikki they have shown it is possible for British riders to race at the top level in Belgium, this inspired me. But also i think with the likes of Tom Pidcock and Evie Richards racing at the top level in World Cups etc, has inspired a generation of Kids, even me when i started racing at a higher level 3 years ago.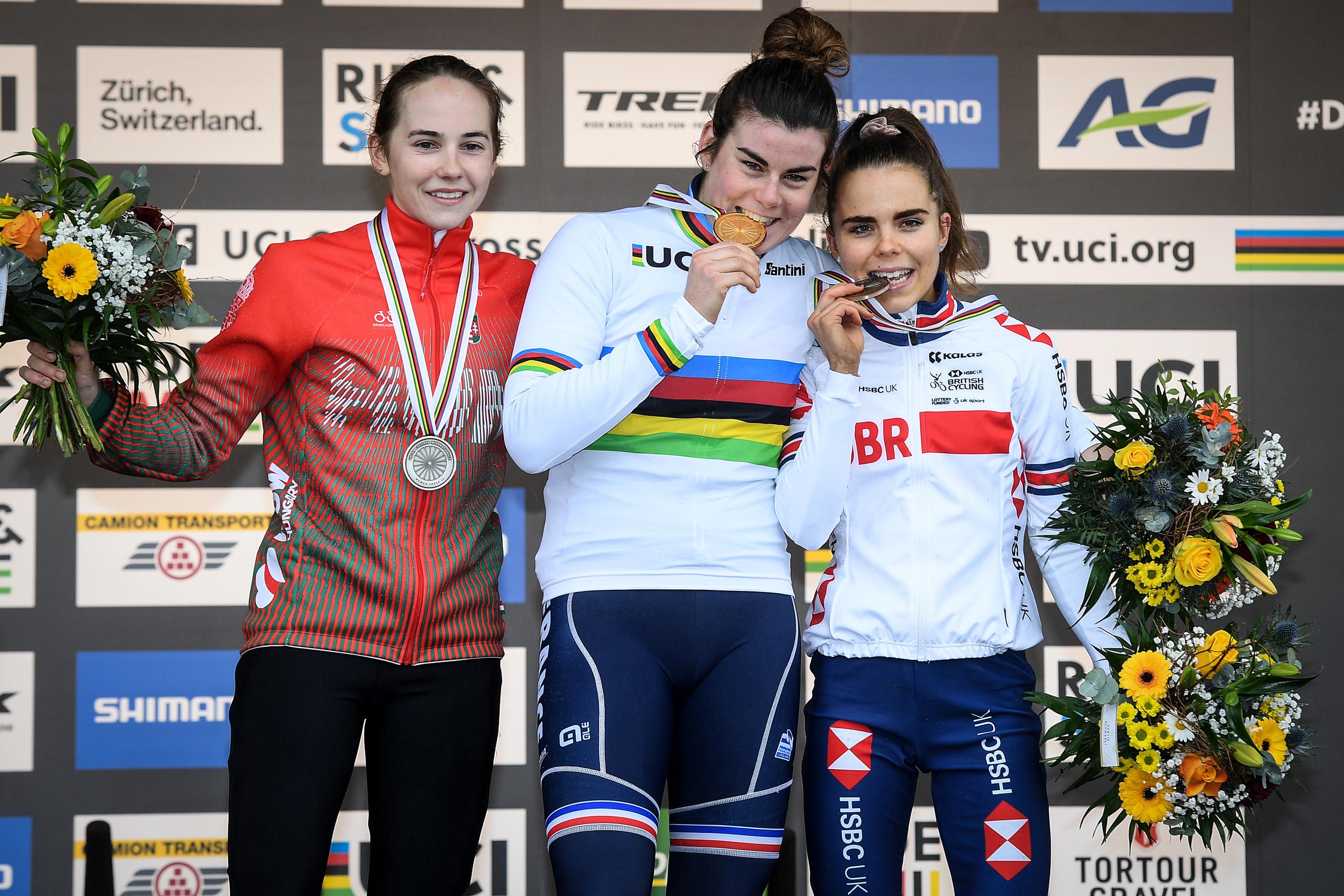 At the worldchampionships in Dubendorf



What are your favourite tracks? Which parcours did you like the most in the past season?
I love the tracks that have a bit of everything, mud, runups, corners, stairs, hurdles. I think Hulst is my favourite course, it's like a rollercoaster so many ups and downs. I also love Diegem because it's so fast and like a road race, but i also love the atmosphere there. I raced the European champs a few years ago in Rosmalen (which i think is the same place its held at for 2020) and really liked this course, it was so twisty and in the woods and some short sand sections. I really love Namur and Tabor too, there just epic courses!


Do you believe that cyclocross racing will stay almost the same next Winter or did you hear about any measures that will be taken against the coronavirus?
I hope it will be as near to normal as possible. I've heard there might be slight changes in race times but that isn't a problem really, i think I'd prefer to race in the morning anyway! I think maybe the season will be delayed/pushed back but again that might be better for a younger rider like me. It gives me more time to prepare and get stronger but also if the season is condensed, this means a shorter period of time to be in top form which i think is harder for a younger rider too. I think we will probably have to live with this virus for a while, but it doesn't mean some sort of normality cant be found. And with certain measures i think Cyclocross racing can be made safe, eg with social distancing and masks when close together.
Thanks for the interview, Anna!